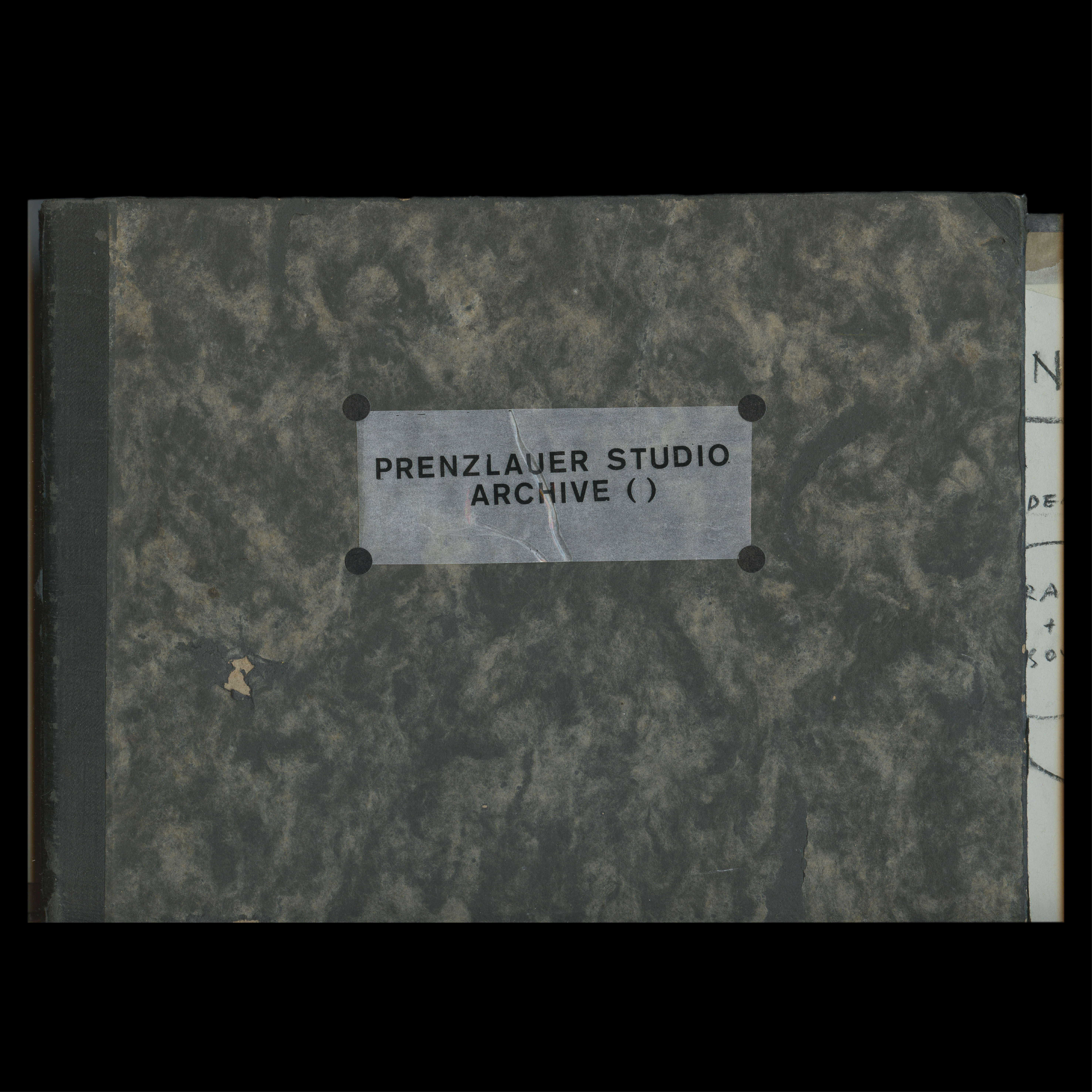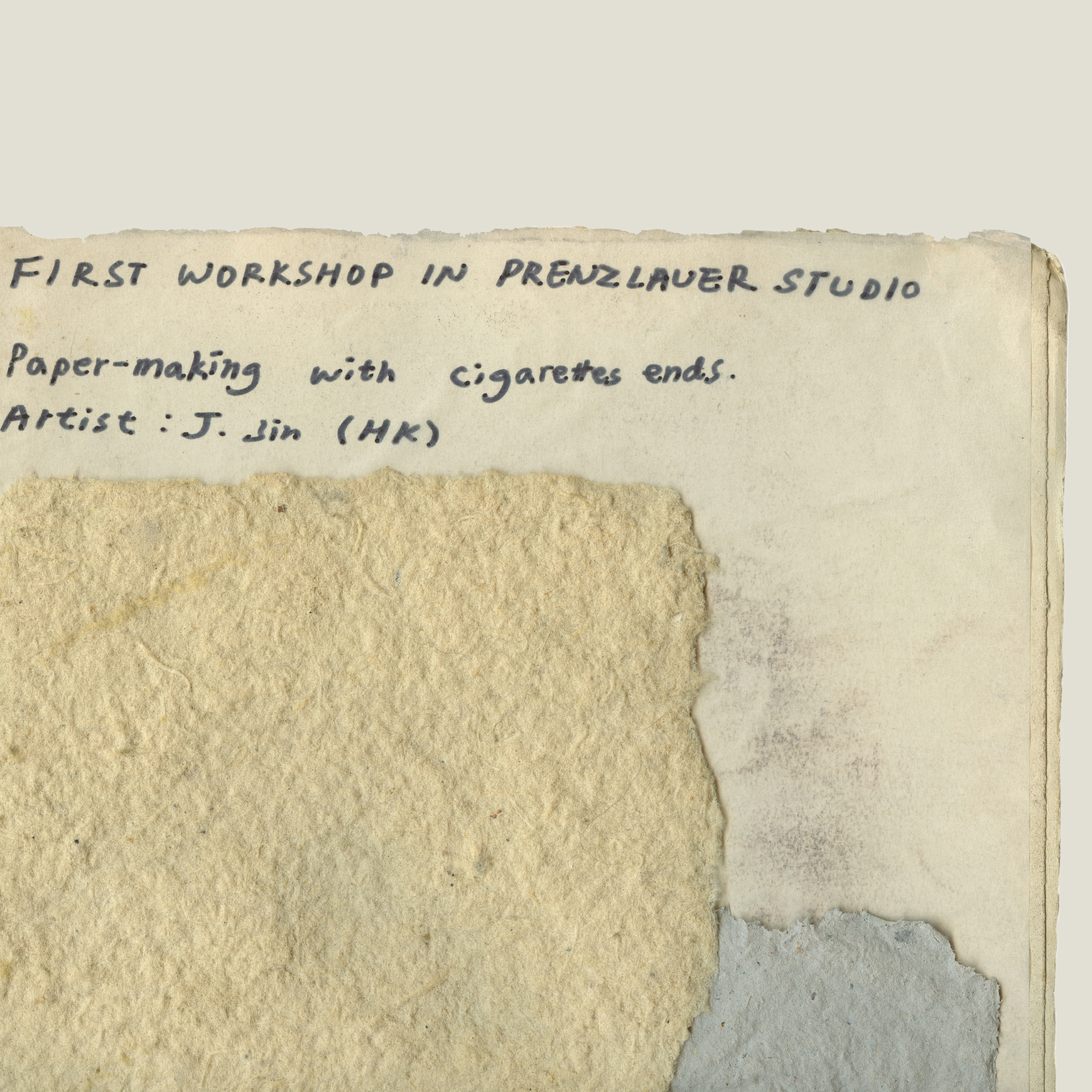 1. Archive cover
2. Artist residency: J. Sin(HK), paper-making with cigarette ends workshops (2017)
3. Open studio (2018)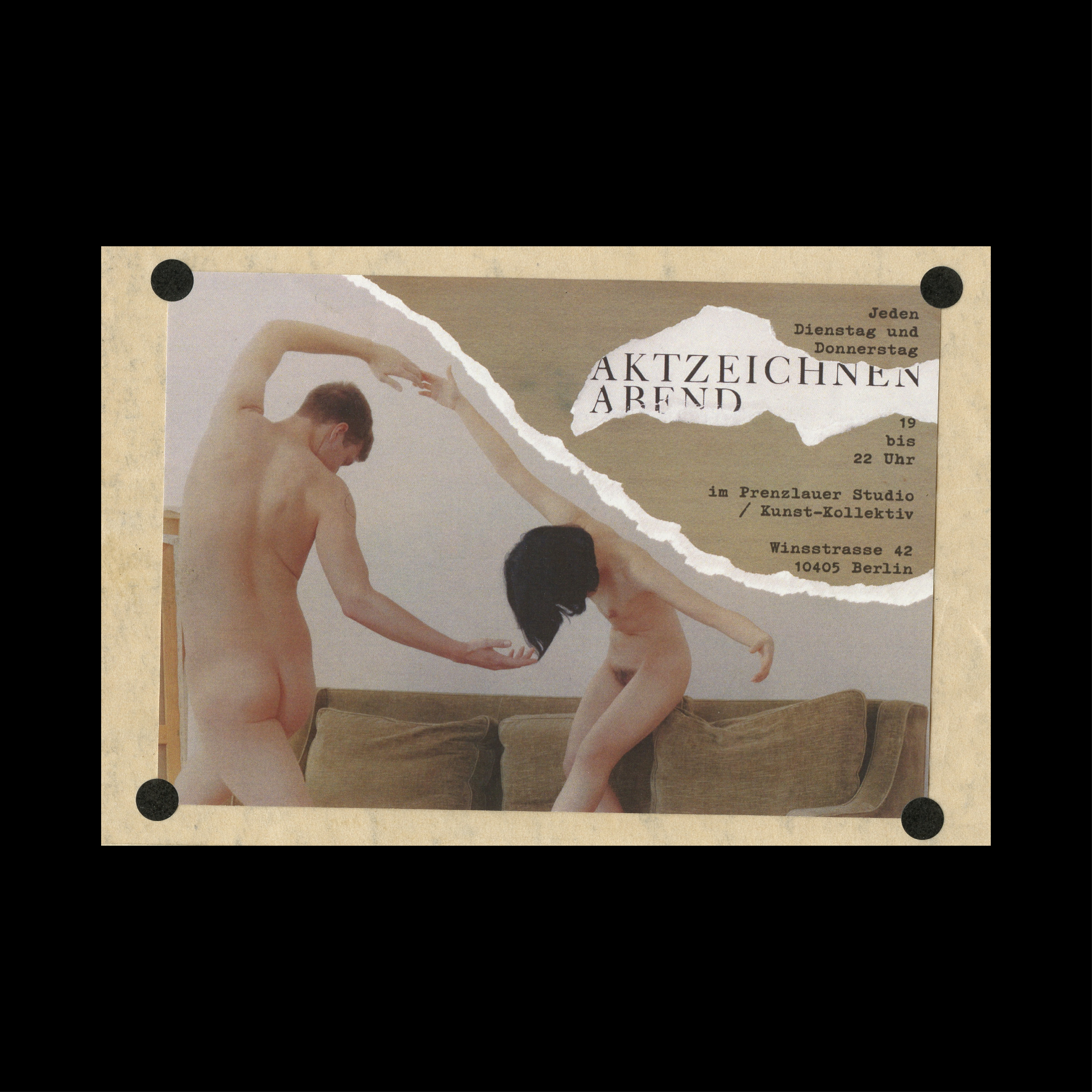 This archive gives you an overview of the events and happenings at Prenzlauer Studio between 2017-2020.
Click here
to check out our previous exhibitions archive.
4. Life drawing poster, documentation (2017-)
5. Plant Swap party, co-oragnised with Plant Circle (2017) 1
[1]
https://plantcircle.co/
6. Natural dye workshop led by Nikolett Szakacs textile designer master, based in Hungary.2 (2018)
7. Sasha Pushkin and his piano, Living Room Project.3 (2018)
8. Life Drawing documetation, sketches from Dio Lau (2017-)
[2] https://
www.instagram.com/textil_szakacsniki/
[3] http://
www.sashapushkin.com/
9. Feed Bellies Not Bins! Collaboreation with The Real Junk Food Project Berlin4
10-11. Communal Lunch Documentaion

[4] https://realjunkfoodberlin.
wordpress.com/
12. Yellow Nose Studio N-01 Exhibiton5 (2018)
13. The Nervous System, exhibition, Art Centre College of Design6 (2017) 14. Communal Lunch diary from Studio Archive
[5] https://
www.yellownosestudio.com
[6] http://
www.artcenter.edu/

15-17. Various performaces during 2018-2019

21. Living Room: Embroidery Workshop conducted by UK-based textile designer, Sofia Salazar, owner of the brand Hiedra8 (2018)
22. Living Room Project opening (2018)
23. Tofu Making, Tofu-naise & Okara Cookie Workshop coducted by Hong Kong based designer, Orange Terry9
[8] https://
www.instagram.com/__hiedra__/
[9]
http://orangeterry.com/
27-28. Artists residency: 'heir'
Diana Walsh & Corinna D'Schoto Aug, 2019
29. Exhibiton: SOLILOQUY, Monori Munetomo11


[11]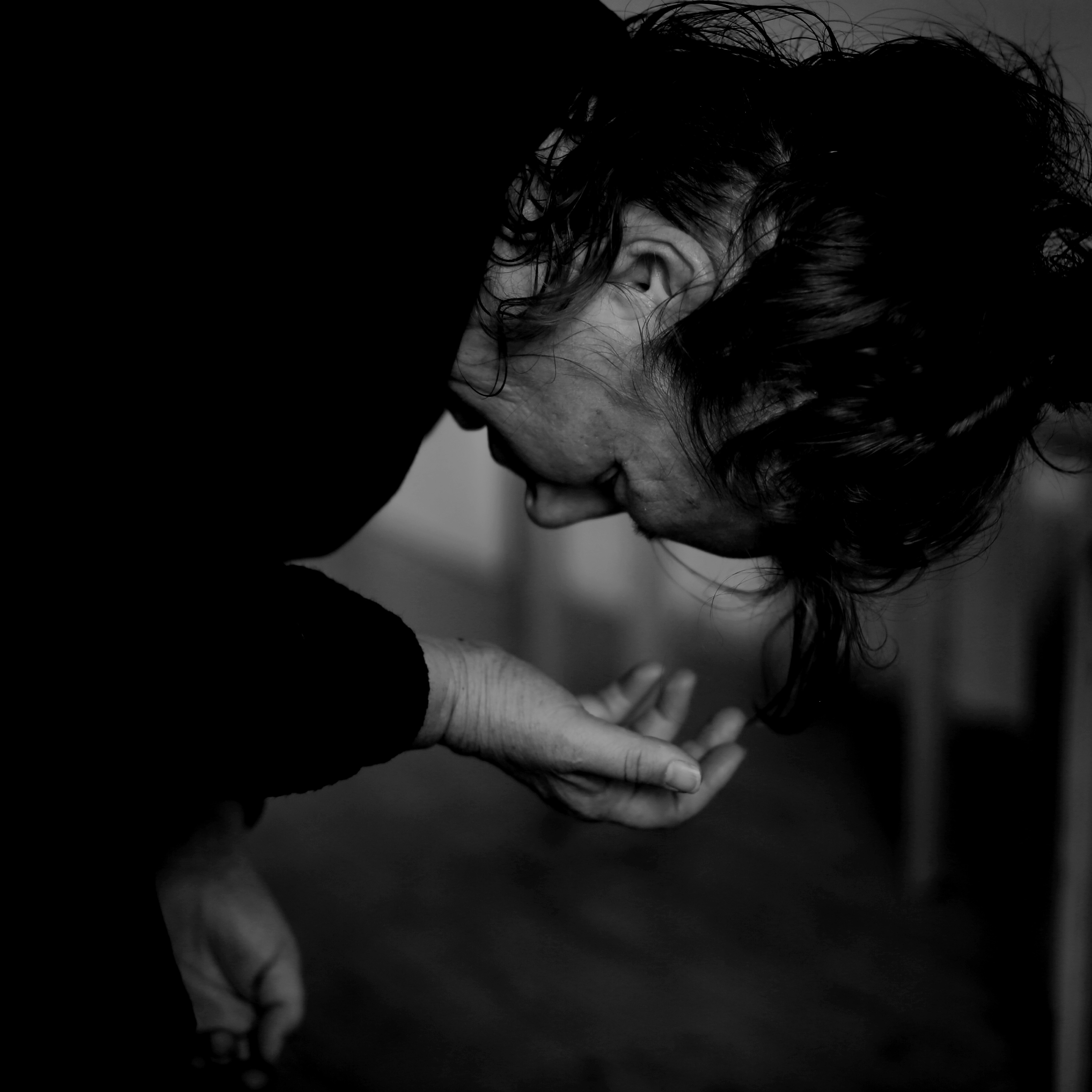 30-32. Performance: KÅNKEN, Finnland based artist-duo (2019)