Window Project//
Fenster-Projekt
---
Two years into the COVID-19 pandemic, the world appears more fractured than ever. In the shadow of the pandemic, inequalities and divides have deepened: there are those who still enjoy their privileges, while crises of economies, the environment, mental health, political suppression and violence are exacerbated. How does art position itself, and what is the role of artists in these times, who find themselves caught inside this complex network of privilege and precarity? Prenzlauer Studio's Window Project // Fenster-Projekt, initiated by the artist Alice Kahei Yu, set out to give artists a space to imagine and experiment with answers to these questions throughout the year 2021.
Giving space as a curatorial practice was intended to offer safe(r) alternatives to the repeating closure of cultural venues in Germany and elsewhere since 2020. With the outbreak of the pandemic, community and art projects suddenly had to face the absence of a physical safe(r)-space to meet, exchange, and create.
Giving space through the Window Project // Fenster-Projekt meant to adapt to the new realities of pandemic lives. The project invited Berlin-based and transcultural artists to fill Prenzlauer Studio's store-front style windows with their works in bi-weekly solo exhibitions. Any passerby in the street could thus become a visitor of the exhibitions - safely outside, at any time, at a distance.
The participating artists gathered through an open call in February 2021. The open-call especially welcomed applicants who identify as PoC/LGBTQI+, with experiences of displacement and diaspora communities. There was no application fee, and expenses created through the exhibition were covered by Prenzlauer Studio. Alice Kahei Yu, who is also one of the co-founders of the studio, was awarded the "Weltoffenes Berlin" Fellowship of the Berlin Senate for 2021 and organised the Window Project // Fenster-Projekt with the support of the neue Gesellschaft für bildende Kunst (nGbK).
The Window Project // Fenster-Projekt is not a curatorial project. Rather, it is an experiment of feeling and testing new pandemic realities. It does not aspire to cold professionalism, but to give space for struggles, changes and emotional proximity. Plans were rescheduled. Ideas were abandoned and reformulated. The mental health of each person involved was put at the centre of the project by leaving room for individual needs, concerns, weaknesses and strengths, while at the same time providing reliability. The Window Project // Fenster-Projekt became a living, breathing space for encounter, healing, and social creation amid the challenges of fundamentally changing living conditions.
Text by Freya Schwachenwald and Alice Kahei Yu
Video and photo documentation by Aice Kahei Yu
Exhibitions Archive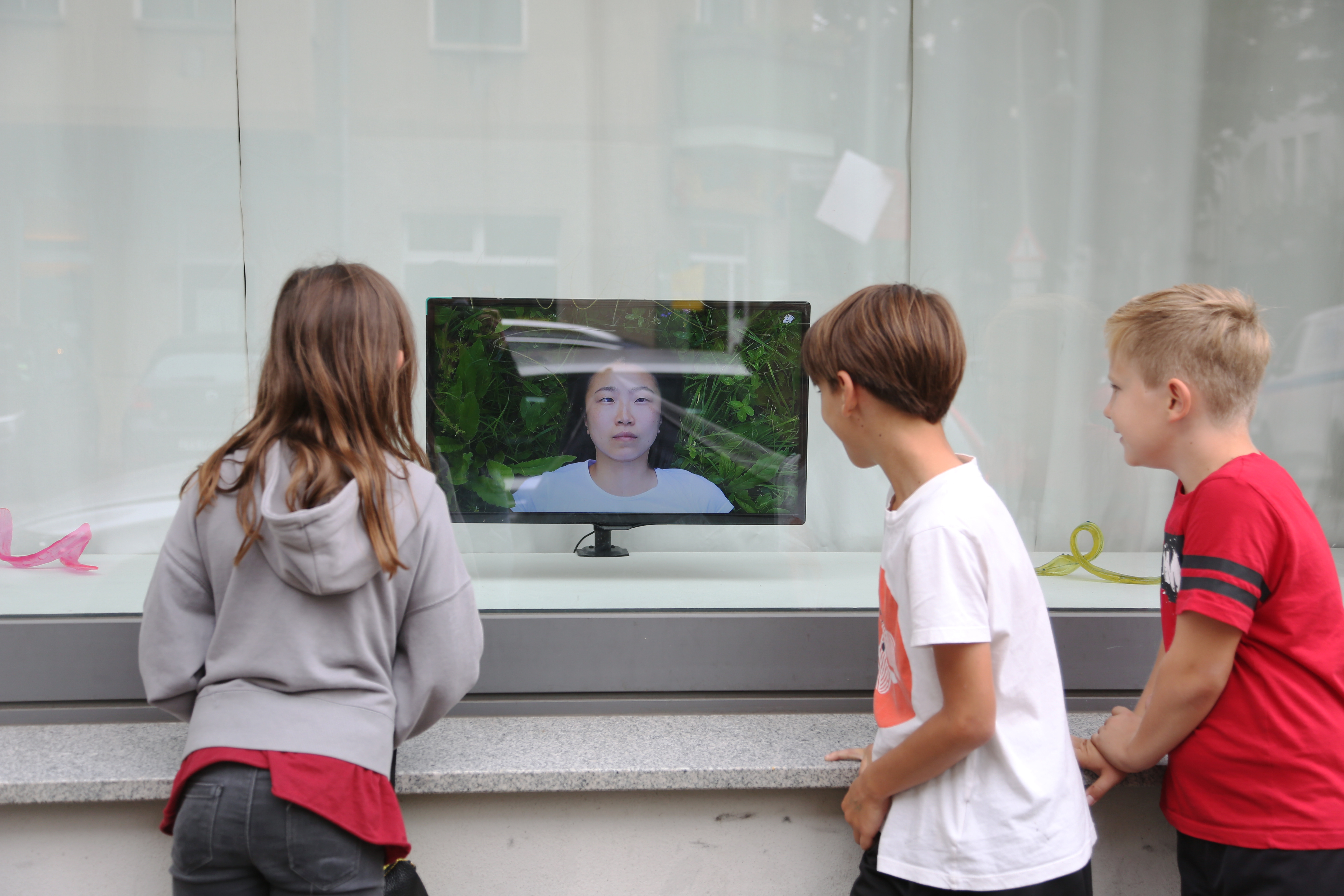 ---